ARINC PC/104-Plus Interface Card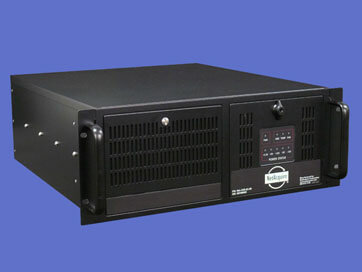 The NetAcquire H30-SIO Serial Telemetry I/O systems offer a new level of price-performance in COTS network-based telemetry/command gateway products. This system combines the power of real-time intelligent serial input/output hardware with the flexibility of high-speed network communications technology.

The NetAcquire H30-SIO performs as a low-cost real-time communications gateway between Ethernet networks and high-speed PCM serial devices. Network clients such as engineering workstations can now receive and send telemetry as well as command data directly from and to range, satellite and avionics communications equipment. The NetAcquire H30-SIO also supports data format conversion operations, frame synchronization, time tagging, header generation, and optional decommutation, all with best-in-class low latency real-time performance. An extensive suite of real-time processing functions are available without the need for programming.
Application
Ground station telemetry processing
IP migration of range infrastructure
Aerospace manufacturing and test
Remote and wide-area monitoring
Protocol conversion, gateways
Industrial PCs
Fault tolerant & Rugged Industrial Computers
Industrial LCD and VGA Monitors
Industrial Workstation
Medical Grade Computers
Fanless Embedded PC 104
CAPA boards & Systems
CAPA boards & Systems
Multiport RS232
RS422
RS485 Communication cards
Data Storage Solutions DOC & DOM
Standard Alone Data Acquisition System
DAQ boards for PCI & ISA based buses
Embedded controllers for Automation
Ethernet servers & motion controllers boards
Radio modem