ARINC PC/104-Plus Interface Card
Data Recorder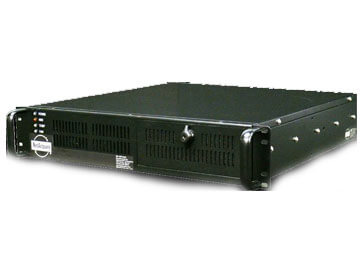 Features
Flexible - Fully selectable recording speed, number of channels, and input/output settings.
Convenient - Change all communication parameters remotely in the field.
Interoperable - Both IRIG 106 Chapter 10 file format and raw file formats.
Safe - Monitors the recording data size; if it exceeds a storage threshold, then older data is automatically removed to keep more recent data.
Independent - Simultaneous signal playback from recorded data files.
Accurate - Includes data time-stamping from the internal NetAcquire hardware clock or external clock sources.
Reliable - Power failure protection ensures that acquired data is written to the disk immediately and that the onboard disk file system is kept in a consistent state if power is lost.
Multi-tasking - Supports an unlimited number of simultaneous recording operations.
Expandable - Expansion up to 256 channels of PCM serial, Ethernet, analog, MIL-STD-1553, ARINC-429 and others.
Affordable - costs a fraction of the price of other data systems.
Simple - pre-installed and user-friendly Web-based graphical user interface.
Industrial PCs
Fault tolerant & Rugged Industrial Computers
Industrial LCD and VGA Monitors
Industrial Workstation
Medical Grade Computers
Fanless Embedded PC 104
CAPA boards & Systems
CAPA boards & Systems
Multiport RS232
RS422
RS485 Communication cards
Data Storage Solutions DOC & DOM
Standard Alone Data Acquisition System
DAQ boards for PCI & ISA based buses
Embedded controllers for Automation
Ethernet servers & motion controllers boards
Radio modem